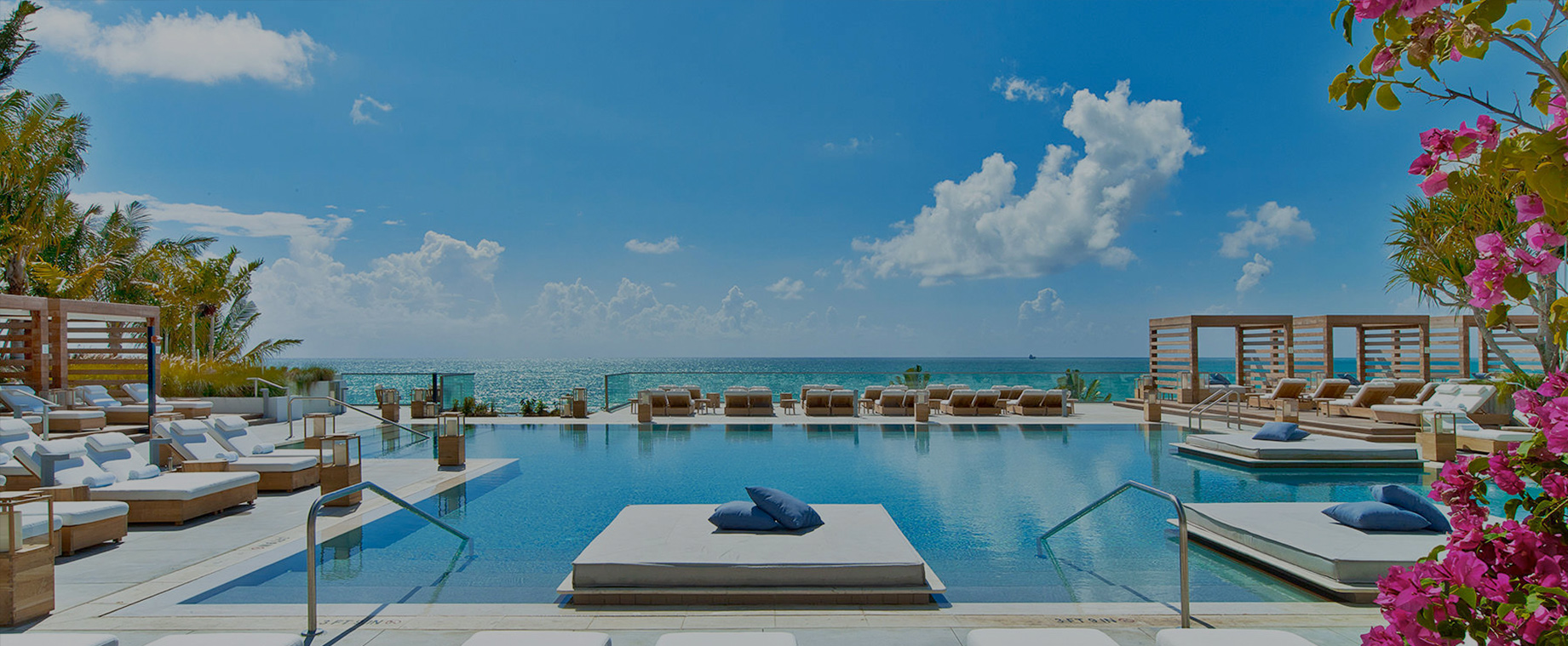 The 1 Hotel South Beach converted an older property into its existing hotel project. As part of this transition, the 1 Hotel management group based much of their extensive renovation and design theme to reflect the brand's emphasis on nature and sustainability. Construction and permitting delayed the new spa and fitness space's completion until well after the hotel's overall reopening. Since spas are a valued amenity to its guests, the leadership team was under pressure to provide an interim spa operation, especially in light of the upcoming high season, which was just two weeks away.
K'Alma worked quickly and effectively with management, developing a concept and implementation solution in just eight days. A row of guest suites were converted into a "Spa Pop-Up," comprised of four treatment rooms, a three-station nail salon and greeting/retail lounge. An outdoor boardwalk-style balcony seamlessly connected all of the spaces. As part of the sustainable experience, the customized treatment menu was comprised of organic products and natural remedies, as well as curated retail lines to complement the hotel's environmental commitment.
During this intensive week, we hired and implemented a full staff assembly and training under 1 Hotel, Forbes Travel Guide and K'Alma Journey standards, as well as cross-training and team building between K'Alma and 1 Hotel employees. Before the week ended, every detail was handled, from permits and licensing, software selection and implementation, budgeting and projections and property-specific standard operating procedures. The launch was smooth and the spa continued to run seven days a week. These efforts delivered a consistent revenue stream and capped the hotel's operational expenditures during this critical development timeframe.
1 Hotel guests cited high satisfaction levels with the spa, and credited it as an impactful element in their overall impression of the hotel. Most profoundly, the K'Alma team's partnership with 1 Hotel quickly became a family relationship.
Take a moment and review more success stories.
Take The
First Step
Let's Connect And Create A Spa Experience Together. Learn More About K'Alma Spas And Our Business Opportunities. Contact us.